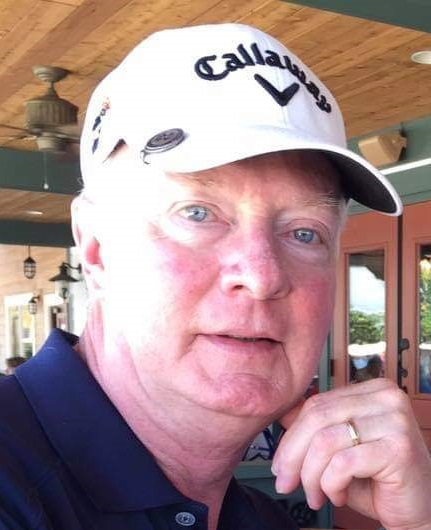 Obituary of Steward James Calkins
On Wednesday , May 13th, 2020 , Steward Calkins passed away at his home in Noxen. He is survived by Elizabeth his loving wife of 26 years, his sister Pam, and his two children Erin and Shawn. Stew was preceded in death by his mother, Pauline and his father, Bill. He was a graduate of Lake Lehman High School class of 1969, where he was a drummer in the Lake Lehman Band. After graduation, Stew pursued a career at Techniglass in Pittston, retiring in 2004. Throughout his life, he had many passions and threw himself deeply into everything he did. Stew was a racecar driver as a boy and was an avid motorcyclist as a young man. he was a talented artist and would showcase his work in the form of pencil drawings or snowy country landscapes he painted on an old handsaw he found at a yard sale. Stew was also a musician and was impossible for him to walk by a piano without hitting the keys and playing a quick version of "Heart & Soul". He will be remembered as a bartender at several local restaurants and clubs. Stew loved working as a bartender and prided himself on being able to pour the "Perfect Manhattan". When he wasn't behind the bar, Stew could be found out on some of the local golf courses working as the Golf Ranger or just playing a round with friends. He loved golf and would hit the links as often as his time would allow. "Not everyone would have played the tree-line", was an ongoing joke between Stew and his son as he sent a ball deep into the woods. A few choice words and a mulligan or two later, he would be back on the green and putting for birdie… at least he thought so. If you knew Stew you knew his passion for animals and his love of his pets. If it wasn't a house full of cats and dogs, or a coop full of chickens it was a flock of ducks following him around the yard like puppies. Big or small, Stew loved them all. And let's not forget Notre Dame. He was a HUGE fan of Notre Dame and watched every game religiously. You could always pick him out by the Notre Dame or Shamrock hat that sat prominently on his head. But most of all, Stew was passionate about his family. He was a dedicated and loyal husband and a caring and loving father. Stew's wife, Liz and his children, Shawn and Erin, meant more to him than anything else in the world. Mr. Calkins was a success in this life, and he will be deeply missed by all who knew him. A memorial service will be held at a later date. Arrangments are by the Curtis L. Swanson Funeral Home, Inc., corner of routes 29 and 118, Pikes Creek.
To plant a tree in memory of Steward Calkins, please visit Tribute Store
Services for Steward Calkins
There are no events scheduled. You can still show your support by planting a tree in memory of Steward Calkins.
Visit the Tribute Store
Share Your Memory of
Steward