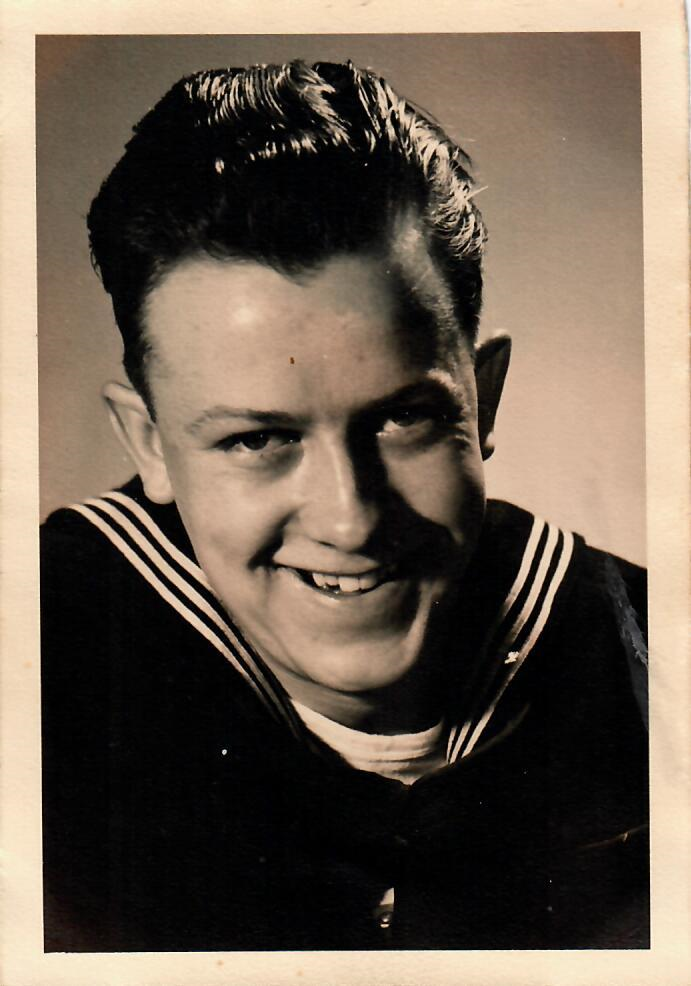 Obituary of Kenneth Miles Cosgrove
Kenneth Miles Cosgrove, age 94 of Dallas, passed away Sunday, April 12, 2020 at Hospice of the Sacred Heart, Dunmore. He was born in Duryea on March 15, 1926 and was the son of the late Howard and Gertrude Jones Cosgrove. Kenneth moved with his family to Dallas in 1937 and attended Dallas High School but graduated from Kingston High School after his military service. He was a US Navy veteran of WWII, serving from 1944 to 1946 as an Electrician 3rd Class in the Philippine Islands. He was very patriotic and proud of his service to our nation. He was employed as a foreman at Native Textiles for 37 years. Previously, he was a long time member of the Kunkle United Methodist Church where he served on the Administrative Council and was a choir member. More recently, he was a member of the Lehman-Idetown United Methodist Church and was also a choir member. Ken was an accomplished musician who played in many concerts and marching bands in his younger years, including the Luzerne County Community Band. He was a faith filled family man and enjoyed attending the Back Mountain Ecumenical Men's Breakfast regularly while he was in good health. He was an avid fisherman and loved to keep his yard in pristine condition. In addition to his parents, he was preceded in death by his wife of 44 years, the former Dorothy Davis who passed away in 1996, his brothers, Howard Cosgrove, Jr. who passed away in 1942 and Donald Cosgrove who passed away in 2008. Ken is survived by his daughter, Kendra Cosgrove of Lehman Twp.; cousin, Ronald Houser of Strongville, OH; many nieces and nephews. Due to COVID-19, funeral services at the funeral home will be limited to family. If you desire, you can join us for a Live Facebook Webcast on Wednesday, April 15, 2020 at 12:00 pm with Pastor Taylor Pfaff, officiating. To access our Facebook page, search the username @CurtisLSwansonFH. There will be no public calling hours. Private interment will be in the Memorial Shrine Park, Franklin Twp. Much gratitude is extended to his long time physician, Dr. John Carey and presently, Dr. Devin Carey, for their outstanding care. The family is also extremely grateful to his many caregivers from Caregivers of America and Home Instead for their dedicated home care. Additionally, Ken was very fortunate to have the VA Home Based Primary Care Team provide for his medical care. The Allied Services Home Health Team also were able to keep him healthy and active which was tremendously beneficial. Hospice of the Sacred Heart deserves much thanks for their very compassionate care during his final days. Our family, friends and church family brought him much love and support during his final days. In lieu of flowers, memorial donations may be made to the Lehman-Idetown United Methodist Church, PO Box 12, Lehman, PA 18627.
To plant a tree in memory of Kenneth Cosgrove, please visit Tribute Store
Funeral Service
12:00 pm
Wednesday, April 15, 2020
Live Facebook Webcast (@CurtisLSwansonFH)
Hunlock Creek, Pennsylvania, United States
Final Resting Place
Monday, January 1, 1753
Memorial Shrine Park
Franklin Twp.
Franklin Twp., Pennsylvania, United States
Share Your Memory of
Kenneth