In Memory of
Hermann Ferdinand Preisler
1927 - 2018
Plant a Tree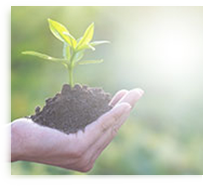 Memorial Service
6:00 pm
Thursday, November 15, 2018
Grace Community Church
4122 Memorial Hwy
Dallas, Pennsylvania, United States

Get Directions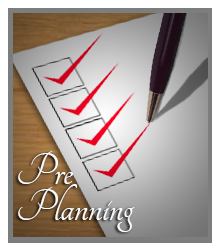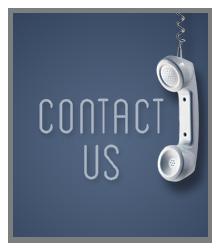 Obituary of Hermann Ferdinand Preisler
Hermann Ferdinand Preisler was born on October 27, 1927, in Duisburg, Germany, the fifth of ten children—five brothers and five sisters. His parents, Ferdinand and Johanna Preisler, were devout Christians. The family moved to the town of Hamelin (site of the Pied Piper legend) in northwest Germany, where Hermann grew up during the Nazi era. Ferdinand, a World War I veteran, served as a paid deacon in the Lutheran state church, and he successfully leveraged that position to exempt his children from as many Hitler Youth events as he could. Hermann's father was his mentor, and he used to enjoy accompanying his dad to hear him preach in outreach ministries to recovering alcoholics.
Toward the end of World War II, older men and younger boys were being drafted into the German army. Hermann was conscripted at the age of 16. (The youngest man in his company was 14 and the oldest was 78.) Germany surrendered to the Allies while Hermann was still in basic training. British occupation forces took him and the other young soldiers to a prisoner of war camp in France they called "The Baby Cage." He was treated well during the year and a half he spent there, but he had no knowledge of his family's situation. It was during this time of introspection that he heard the gospel preached by a Baptist evangelist and placed his trust in the Lord Jesus Christ as his personal Savior. It was the major turning point of his life.
As Germany began rebuilding after the war, Hermann was reunited with his family and worked as a translator and driver for the British army. He met Gisela Schoenborn who was also working for the British, and they married on December 24, 1953, in Hamelin. Hermann later worked as export manager for Bessemer, then the largest German carpet mill, making it possible for him and Gisela to build a house and become comfortably established. On November 29, 1957, their only child, Roland, was born.
Hermann had a brother and two sisters who lived and worked in Michigan, and they invited him to join them in America. In April 1960, the Preislers immigrated to the United States, becoming naturalized citizens five years later. They settled in East Detroit (now Eastpointe), Michigan, a suburb of Detroit.
Because he had learned to speak English in school, Hermann was soon able to secure a job in retail sales. (He was fond of telling the story of how he was required to study English against his wishes, but later he realized that it was all by God's providence!) Not long afterwards he was promoted to the job of department manager and then area sales manager in the J. L. Hudson Company, a department store chain. Hermann credited his extraordinary people skills largely to his specialized training and experience at this company. He enjoyed a successful career in management at Hudson's until his retirement.
Hermann's family life revolved around the Lord's work, especially in the church. He volunteered in several capacities, and he and Gisela involved Roland in virtually every church ministry they could. Their home life was saturated with Christ-centered priorities—praying together several times a day, holding family devotions, and discussing the Bible and how the Lord authoritatively speaks through it to every aspect of life. They shared their faith with friends and neighbors and took them along to church. Hermann and Gisela modeled a godly marriage for Roland and raised him to know and love the Lord Jesus Christ.
Roland trusted Christ as his Savior at age nine and immediately felt a strong desire to be a pastor, and Hermann and Gisela encouraged him in every way to pursue his calling. They made significant sacrifices to send him to Christian schools from the sixth grade through high school and then to Christian college. They also assisted him in many ways as he attended seminary.
When Hermann heard about an opportunity to help establish a new church in their community, the family took a leave of absence from their home church to serve there. Ten years later, after Roland finished seminary and joined with some friends to plant and pastor another new church, Hermann and Gisela became an active part of that charter group as well.
Throughout these years—from the early 1960s to the mid-2000s—Hermann served faithfully in many areas in the church, including choir member, missions chairman, Christian Service Brigade leader, financial counselor, rescue mission board member, Christian camp volunteer, bus driver, deacon, elder, Sunday School teacher, building committee chairman, inner-city youth ministry worker, Christian school board member, and advisory board member. He enjoyed the deep respect of fellow believers and was viewed as a trusted consultant by his pastors.
Roland married Heidi in June 1988, and Charissa, Hermann's only grandchild, was born in July 1993. After spending ten weeks in the hospital due to a fall, Gisela went home to be with the Lord in October 2001. When Roland and Heidi moved to Dallas, Pennsylvania, in July 2005 to pastor Grace Community Church, Hermann remained in his home and continued serving as an elder in his church. He was the very picture of generosity, reminiscent of the Gospel account of the widow's mite. He gave away virtually everything he had, even borrowing against his home equity to support the Lord's work. He continued to disciple others with his godly example and wise counsel.
When his health began to fail, Hermann moved in with Roland and Heidi in August 2015, and he joined and began supporting Grace Community Church. During these years he had several surgeries and periods of therapy in rehabilitation facilities. When he was no longer ambulatory and was not responding well to physical therapy, he relocated to The Gardens at Lakeside in Dallas, Pennsylvania, as of October 2017. Never complaining, and always sharing his faith with the staff and fellow residents, he remained in good spirits throughout his stay there. After advanced dementia, arthritis, and eyesight and breathing problems became increasingly debilitating, the Lord took him home in his sleep on October 26, 2018, the day before his 91st birthday. Hermann was privileged to celebrate his birthday in the presence of his beloved Savior!
Roland has always viewed his dad as his spiritual mentor and hero.
Hermann is survived by a younger brother, Ferdinand, in Germany; numerous nephews and nieces in Germany, Michigan, Missouri, and Alabama; and his son Roland, daughter-in-law Heidi, and granddaughter Charissa in Dallas, Pennsylvania.
His was a life well-lived for Christ!
Memorial services will be held at Grace Community Church (4221 Memorial Highway, Dallas, Pennsylvania 18612) on Thursday, November 15, 2018, at 6:00 pm. Pastor Dan Brubaker of Roaring Brook Baptist Church, Hunlock Creek, will officiate. Memorial gifts may be donated to Grace Community Church.
Share Your Memory of
Hermann