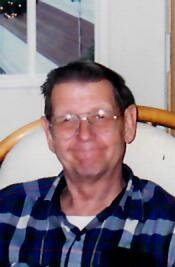 In Memory of
Richard William ""Trigger"" Schooley
1930 - 2018
Obituary of Richard Schooley
Richard "Trigger" William Schooley, Sr., age 87 of Noxen, passed away Sunday, May 13, 2018 at home, surrounded by his loving family.
Mr. Schooley was born in Kingston on August 12, 1930 and was the son of the late Dorman and Bertha Atherholt Schooley.
Richard worked for Kingston Twp. Road Dept. for 13 years and drove a 1936 Ford plow truck. He then worked at Native Textiles until he retired after 35 years. Richard was a member of the former Ruggles United Methodist Church. He enjoyed cutting grass for others, loved to go for his ice cream and ride around Harveys Lake and Lake Twp. He always said he's good for 1000 miles.
In addition to his parents, he was preceded in death by wife, Doris Grey Schooley, sister, Louise Thomas and brother, Harold Schooley.
Richard is survived by sons, Richard W. Schooley, Jr. and his wife JoAnn of Noxen and Gary L. Schooley and his wife Ann Margaret of Harveys Lake; sisters, Dorothy Smith of Forty Fort and Betty Gallagher of Trucksville; brother-in-law, Robert Grey of Noxen; granddaughters, Rita Meehan, Jolene Bartorillo and Katy Parrish; great-grandchildren, Joey, Jules, T.J., Jessie and Macie.
Funeral services will be held Saturday, May 19, 2018 at 11:00 am from the Curtis L. Swanson Funeral Home, Inc., corners of routes 29 and 118, Pikes Creek, with Pastor Harold Schorr of the Centermoreland United Methodist Church, officiating.
Visitation will be from 6:00 - 8:00 PM on Friday at the funeral home.
Interment will be in the Chestnut Grove Cemetery, Loyalville.
The family would like to give a special thanks to Dr. Maria Mera, Homebound Health and his nurse, Mindy Saracino for their compassionate care given to their father.