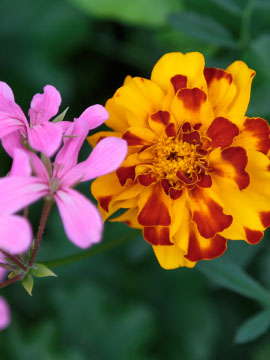 Share Your Memory of
Eileen
Obituary of Eileen Alice Freeman
Eileen Alice Freeman, age 94 of Shavertown, passed away Wednesday, February 7, 2018 at the Meadows Nursing Center, Dallas.
Mrs. Freeman was born in Kingston on April 25, 1923 and was the daughter of the late Hays and Helen Harzdorf Totten.
Eileen's life is a profile in courage, strength and resilience. She became deaf at an early age and never let that be a disability. In a time when help for the handicapped didn't really exist; some extreme measures were used as experiments. During her childhood, she was subjected to some bizarre attempts to make her hear. At the time teaching a deaf person to sign wasn't allowed. Eileen was extremely intelligent and learned to read lips with the help of her elementary teacher, Alma Major, who saw her potential and took her under her wing. She excelled in her studies at Kingston Twp. High School.
Eileen's intelligence and drive allowed her to excel in everything. This led her to being promoted time and again at the headquarters of RCA in Cherry Hill, NJ. Her husband, Raymond, always encouraged her to seek desires. In her lifetime she learned to play the organ, learned to scuba dive, became a private pilot and flew coast to coast. She was the first deaf person to do so. Eileen was truly a profile in resilience and courage.
She is survived by nieces and nephews.
As per her request, there will be no funeral service or calling hours.
Private interment will be in New Mexico.
Arrangements are by the Curtis L. Swanson Funeral Home, Inc., corner of routes 29 and 118, Pikes Creek.