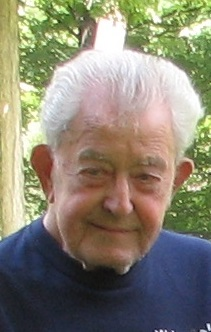 In Memory of
Allen Kenneth Kidd
1938 - 2018
Obituary of Allen Kidd
Allen "Tex" Kenneth Kidd, Sr., age 79 of Tunkhannock, passed away Monday, January 15, 2018 at the Hospice of the Sacred Heart, Dunmore.
Mr. Kidd was born in Texas on January 20, 1938 and was the son of the late Calvin and Mildred Phillips Kidd.
Allen was employed as a truck driver for Branch Motors and did upholstery work on the side. His last employment was at Walmart in Tunkhannock. He and his wife were the owners and operators of Faux's Inn at Harveys Lake for over 20 years. Allen served in the US Army during the Korean Conflict.
In addition to his parents, he was preceded in death by step-father, William Jennings, sister, Kathryn Lockman, brother, Richard and step-son, Steven Ayres.
Allen is survived by his wife, the former Ethel Faux of Tunkhannock; daughter, Joanna "Jodi" Banos of Tunkhannock; sons, Allen, Jr. and Fred, both of Harveys Lake; step-sons, Donald and David Ayres; step-daughter, Donna Harris; sisters, Carolyn, Judy, Shirley and Marilyn; brothers, Douglas and Billy.
Funeral services will be held Friday, January 19, 2018 at 11:00 am from the Curtis L. Swanson Funeral Home, Inc., corner of routes 29 and 118, Pikes Creek.
Friends may call from 6:00 PM – 8:00 PM on Thursday at the funeral home.
Interment will be in the Chapel Lawn Memorial Park, Dallas.