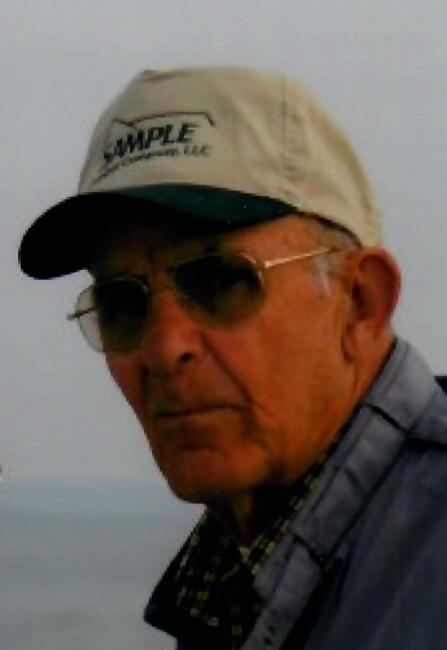 In Memory of
Benjamin Anthony Stefanowicz
1933 - 2017
Obituary of Benjamin Stefanowicz
Benjamin A. Stefanowicz, age 84 of Monroe Township, passed away peacefully Sunday, July 23, 2017 at home.
Mr. Stefanowicz was born in Lake Township on April 26, 1933 and was the son of the late Anthony and Angela Rozanski Stefanowicz.
Benjamin graduated from the former Laketon High School in 1951 and later served in the US Army. He was employed by Endicott Johnson for many years and later for Biscontini Warehouse and Rosentel Party Favors. Benjamin was an avid hunter, enjoyed gardening, watching NASCAR, the casino and traveling. He was a loving and wonderful husband, father, grandfather, great-grandfather and uncle.
In addition to his parents, he was preceded in death by brothers, Joseph, Henry, Anthony, Adam and Stanley and sisters, Genevieve, Elizabeth, Viola and Frances.
Benjamin is survived by his wife of 63 years, Louise; daughters, Marcia Visneski of Benton, Brenda and Teresa Stefanowicz, both of Monroe Twp.; granddaughters, Rebecca and Sarah; great-grandsons, Joshua and Benjamin; great-granddaughters, Lanie and Olivia; numerous nieces and nephews.
Funeral services will be held Thursday, July 27, 2017 at 11:00 am from the Curtis L. Swanson Funeral Home, Inc., corner of routes 29 and 118, Pikes Creek, with Rev. Alex Roche of the Our Lady of Mount Carmel Church, Lake Silkworth, officiating.
Friends may call 5:00 PM -7:00 PM on Wednesday at the funeral home.
Interment will be in the Orcutt's Grove Cemetery, Noxen.
In lieu of flowers, memorial contribution may be made to the Kunkle Ambulance, 14 Firehouse Rd, Dallas, PA 18612.