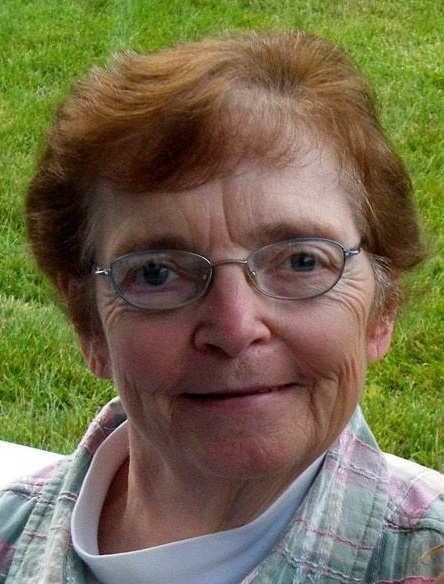 In Memory of
Carol Snyder
1939 - 2017
Obituary of Carol Snyder
Carol Snyder, 78 of Meeker, went home to be with her Lord on June 27, 2017 She was born August 3, 1939
She was the loving wife of her husband Frank Snyder and the dearly loved mother of Frank Snyder Jr and Jeff J Snyder.
She graduated from Coughlin High School in 1957, she went on to work for Triangle Shoe Company in the accounting office.
She was an employee of Dallas post office as a mail carrier and finished her career with the Postal Service as Post Master in Lehman where she served overall 25 years.
She was a member of Calvary Bible Church Wilkes-Barre, where she served as Sunday school teacher, missionary treasurer and in children's ministry's. She was also a member in her last years of the Outlet Bible Tabernacle where she served in women's Bible studies and various ministries.
She is survived by husband of 59 years, Frank Snyder: son: Frank A. Snyder and his wife Lisa of Wyoming , and their children Keriann Fryer, Kaitlyn Snyder and Frank Snyder all of Wyoming, Jeffrey. J Snyder and his wife Bettie and their children Brock and Brook of Wilkes-Barre; Sister: Shirley Sulcoski of Wilkes-Barre; several nieces and nephews.
She was preceded in death by her father Tony Miscavage and her mother Leatha Allen.
Funeral will be officiated by Pastor Carl Howie
Funeral services will be held Friday, June 30, 2017 at 11:00 am from the Curtis L. Swanson Funeral Home, Inc., corner of routes 29 and 118, Pikes Creek, with Pastor Carl Howie of the Outlet Bible Tabernacle, officiating.
Friends may call 6:00 - 8:00 PM on Thursday at the funeral home.
Interment will be in the Maple Hill Cemetery, Wilkes-Barre