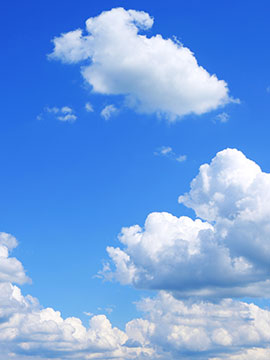 Share Your Memory of
William
Obituary of William Raitter
William Raitter, Jr., age 86, formerly of Sweet Valley went peacefully to his eternal
home on August 8, 2011 at Hospice House in Lansing, MI surrounded by his loving children.
He is survived by his daughter, Eileen (Paul) Wegmeyer of
Lansing, MI; his son, William III (Sarah) of Reno, NV; two grandchildren, Ava
and Solomon Wegmeyer of Lansing, MI; six sisters, Anna Raitter, Jean Opachinski,
Margaret "Peggy" DiLeon, Alice Kamowlski, Mary Lou Adams, Elizabeth "Betty"
Raitter; and two brothers, Walter and John Raitter. He was preceded in death by
his parents, William and Agnes (Forney) Raitter; two sisters, Wanda Wood and
Rita Antonoff; and four brothers, Francis, Edward, Joseph and Robert Raitter.
Bill Raitter was a career Navy man who served as center gun captain on the rear
turret of the U.S.S. Missouri battleship. After receiving an honorable
discharge from the Navy and the Naval reserves, Bill worked as a union roofer
and then as a custodian and school bus driver for the Lake-Lehman School
District and a school bus driver for Slimak & Sutton and Back Mountain Transit.
Bill retired in Sweet Valley and relocated to live with his daughter and family
in Lansing, MI over the past two years.
Forever, Bill will be remembered for his full robust love for his family and for life. He was one of a kind, gentile and caring, but tough as nails. Bill was
an avid fisherman, hunter and Phillies fan who gave everyone who knew him some
truly inspiring memories to replay until we get to join him again.
Friends may call on Friday, August 12 from 5:00 to 8:00 p.m and on Saturday, August 13 from 11:00 to 11:45 a.m. at the Curtis L. Swanson Funeral Home, Inc., corner of routes 29 & 118, Pikes Creek..
A military committal will be held at Maple Grove Cemetery, Pikes Creek, on
Saturday, August 13 at 12:00 PM.
The family requests that, if desired, memorial donations be sent to Sparrow Hospice Services, 1210 W. Saginaw, Lansing, MI 48915.
To send flowers to the family of William Raitter, please visit Tribute Store
Graveside Service
Monday, August 15, 2011
Maple Grove Cemetery, Pikes Creek, PA
Pikes
Creek, Pennsylvania, United States