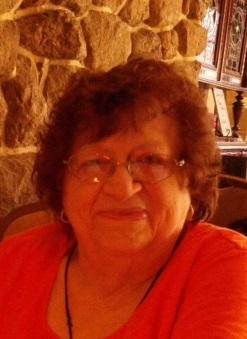 Share Your Memory of
Shirley
Obituary of Shirley Hoover
Shirley M. Hoover, age 86 of Dallas, went home to be with her Lord on May 22, 2017 at the Wilkes-Barre General Hospital.
Shirley was born in Dallas Township on April 17, 1931 and was the daughter of the late Kenneth and Laura Miller Martin.
She graduated from Dallas Township in 1949 and was an EMT for the Kunkle Ambulance Association. In her early years, she was an active member of the Kunkle United Methodist Church. Shirley was a Den Mother for cub scouts and was a foster grandparent through the Tunkhannock Middle School. The joy of her life were her children, grandchildren and great-grandchildren.
In addition to her parents, she was preceded in death by son, Gary Hoover, brother, Kenneth C. Martin, sister, Nancy Derhammer and granddaughter, Chasity Farber.
Shirley is survived by son, Brian Hoover and his wife Cheryl of Ottsville; daughter, Kendra Farber and her husband Gary of Palm Coast, FL; sister, Sandra Newell of Dallas; grandchildren, David, Jamie and Danielle Hoover, Gary Farber, Jr. and Nicole Farber; great-grandchildren, Madison Steele, Wesley Woods, Nikolus Gashi, Alexis Farber, Mya Farber, Zander Hoover, Taylor Hoover and Cierra Hoover.
Funeral services will be private from the Curtis L. Swanson Funeral Home, Inc., corner of routes 29 and 118, Pikes Creek, with Pastor Jack Rehill of the Back Mountain Harvest Assembly Church, Trucksville, officiating.
There will be no calling hours.
Private interment will be in the Maple Grove Cemetery, Pikes Creek.