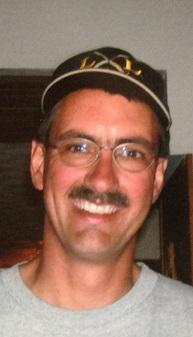 In Memory of
Timothy Scott Sutliff
1964 - 2017
Obituary of Timothy Sutliff
At home, in the peaceful presence of his family, Timothy Scott Sutliff, age 52 of Sweet Valley, passed Monday, May 8, 2017 after an inspiring fight with cancer.
He was born a determined, hard working, natural leader. Passionately filling various roles as husband, father, friend, and coach. Knowing and making an impression on many in the community, he will continue to bless our hearts.
With his unwavering faith in Christ, we're comforted to know this is not the end.
Tim, aka "Tree Man", was born in Bloomsburg on July 12, 1964. The son of LaRue and Katie Sutliff.
In addition to his parents, Tim is survived by his wife of 32 years, the former Donna Wesley; daughters, Erin, Nikki and Danae Sutliff; brother, Bobby Sutliff; sister, Terry Davis.
Please join the family in celebration of Tim's life. A memorial service will be held Saturday, May 13, 2017 at 4:00 pm from the Sweet Valley Church Of Christ, 5439 Main Rd, Sweet Valley, PA 18656.
Friends may call 1:00 - 4:00 PM on Saturday prior to the service, at the church.
In lieu of flowers, donations may be made in memory of Tim to Sweet Valley Church of Christ or Hospice of the Sacred Heart.