In Memory of
John Joseph Miliauskas
1930 - 2018
Visitation at Second Service
5:00 pm - 8:00 pm
Friday, June 22, 2018
Lake-Lehman High School
1128 Old Route 115
Lehman, Pennsylvania, United States

Get Directions
Visitation at Second Service
9:00 am - 10:00 am
Saturday, June 23, 2018
Lake-Lehman High School
1128 Old Route 115
Lehman, Pennsylvania, United States

Get Directions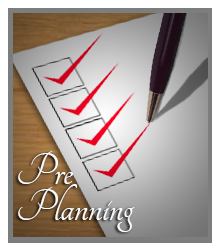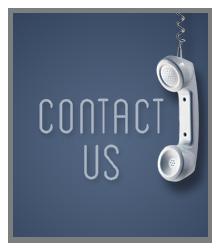 Obituary of John Miliauskas
John J. Miliauskas, Jr., age 88 of Dallas, passed away Saturday, June 16, 2018 at the Barbara J. Egan Nursing Home in Shrewsbury, PA. Mr. Miliauskas was born in Edwardsville on May 23, 1930 and was the son of the late John Joseph, Sr. and Josephine (Chisko) Miliauskas. He was preceded in death by his wife of 54 years, Dorothy (Suscavage) Miliauskas in April, 2016.
From the moment his father began teaching him trumpet as a young boy, John Miliauskas led a life immersed in instrumental music. He began his extensive career as a professional musician and conductor while only a teenager, going on to direct and perform in many bands throughout his lifetime, including numerous military bands while serving in the Army during the Korean War. John was the legendary band director at Lake-Lehman High School from 1956-1989, during which time his bands earned hundreds of prestigious awards. He impacted many generations of students through his standards of excellence, discipline, and pride. After retiring, he was inducted into the Pennsylvania Music Educators Association Hall of Fame and continued as a guest conductor, clinician, and private instrumental teacher for many years.
John is survived by four children and ten grandchildren: son John Miliauskas, III of Glen Rock, his wife Sarah, and their children Ava and Ella; son Jim Miliauskas of Johnstown, his wife Rene', and their children Jimmy, Matthew, and Julie; daughter Nancy Gillespie of Langhorne, her husband Gregory, and their children Gregory, Jr. and Riley; and daughter Debbie Henderson of Galena, OH, her husband Nick, and their children Alexandria, Gabrielle, and Nicholas, Jr.
Funeral services will be held Saturday, June 23, 2018 at 10:00 am from the Lake-Lehman High School Auditorium, 1128 Old Rte 115, Lehman, PA 18627, with a Mass of Christian Burial at 11:00 am from the Our Lady of Victory Church, 16 2nd St, Harveys Lake, PA 18618, with Rev. Daniel Toomey, officiating.
Visitations will be on Friday, June 22 from 5:00 PM to 8:00 PM at the school and on Saturday morning from 9:00 am to 10:00 am at the school.
Arrangements are by the Curtis L. Swanson Funeral Home, Inc., corners of routes 29 and 118, Pikes Creek.
Interment will be in the Holy Trinity Cemetery, Bear Creek Twp.
In lieu of flowers, memorial contributions may be sent to the Lake Lehman Band Sponsors, P.O. Box 143, Lehman, PA 18627.
Share Your Memory of
John