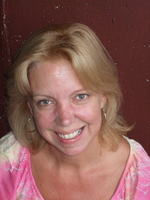 Carol Robin Fink
Carol C. Fink, age 58 of Sweet Valley, passed away Wednesday, October 23, 2019 at hospice.
She was born in Kingston on July 13, 1961 and was the daughter of the late Gary R. Cooper and Evelyn Fiske Walsh and her husband Mike Walsh of Harveys Lake.
Carol graduated from Lake-Lehman High School in 1979 and was employed as a certified Enrolled Agent with the IRS at H&R Block in Dallas for 25 years. She was a loving wife and mother who possessed a heart of gold and put the care and need of others before her own.
In addition to her father, she was preceded in death by sister, Candy Harris.
In addition to her mother, Carol is survived by her husband of 38 years, Ron Fink; sons, Michael and Kristopher Fink; sister, Lindee Bara; brothers, Gary and Paul Cooper and Chris DeLeur.
A memorial service will be held Monday, October 28, 2019 at 7:30 pm from the Curtis L. Swanson Funeral Home, Inc., corner of routes 29 and 118, Pikes Creek, with Alaina Swanson, officiating.
Visitation will be from 6:00 - 7:30 PM on Monday prior to the service at the funeral home.
In lieu of flowers, memorial donations may be made to Candy's Place, 190 Welles St., Forty-Fort, PA 18704.