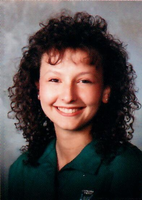 Melissa Ann Stuart
Melissa Ann Stuart, age 46 of Loyalville, passed away Friday, March 1, 2019 at the Wilkes-Barre General Hospital, following an illness.
Melissa was born in Wilkes-Barre on May 2, 1972 and was the daughter of Paul Meade of Beaumont and Marsha Meade of Kingston.
Melissa graduated from Lake-Lehman High School in 1990 and received three Master's degrees from Bloomsburg University, Misercordia University and Gwynedd Mercy University. She was employed as a librarian at Lake-Lehman High School and was a member of the Lake Silkworth Lions Club. As an accomplished cook, she enjoyed preparing delicious dishes for her family and friends. Melissa also enjoyed canning and gardening. She was a loving and devoted daughter, sister and mother to her 2 boys that were her pride and joy.
In addition to her parents, she is survived by her sons, James and Zachary; sisters, Maryann Montross, Paula Meade-Major and Cindy Fowler; many nieces and nephews.
A memorial service will be held Saturday, March 9, 2019 at 3:00 pm from the Curtis L. Swanson Funeral Home, Inc., corner of routes 29 and 118, Pikes Creek, with Pastor Rocky Bonomo of the Sweet Valley Church of Christ, officiating.
Friends may call 1:00 - 3:00 PM on Saturday prior to the service at the funeral home.
In lieu of flowers, memorial donations may be made to Lake Silkworth Area Lions Club, P.O. Box 182, Sweet Valley, PA 18656.