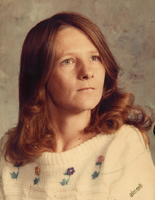 Carol Jean Sgarlat
Carol Jean Nichols Sgarlat, age 70 of Harveys Lake, passed away Sunday, February 10, 2019 at home.
She was born on January 29, 1949 and was the daughter of the late Albert Swire and Cecelia Dobson.
Carol was an avid animal enthusiast and was a giver who gave to the very end. She will never be forgotten and will always be loved by her son, Peter, who will miss her forever and will consider her the best mother he could have ever had.
In addition to her parents, she was preceded in death by brothers, George and Daniel Nichols and sister, Gail Gowher.
Carol is survived by her husband, Donald Sgarlat; son, Peter; brothers, Fred, Ralph and Albert Swire; sister, Maria Marth, Susan Gilroy, Ralph and Jean; cousins, Donna, Cindy and Louie Haxton, Celia and Kathy Cowher, Courtney and Dakota Kempka.
A memorial service will be announced at a later date.
Arrangements are by the Curtis L. Swanson Funeral Home, Inc., corner of routes 29 and 118, Pikes Creek.