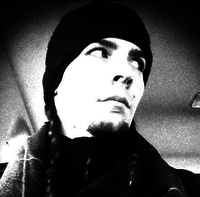 Michael John Konigus
Michael "Mick" J. Konigus, age 39 of Hunlock Creek, passed away unexpectedly on Monday, December 17, 2018 at home.
He was born in Wilkes-Barre on June 28, 1979 and was the son of Joseph and Bonnie Dubil Konigus of Hunlock Creek.
Mick graduated from Lake-Lehman High School in 1998. He was a self-taught drummer, guitarist and vocalist. Mick was mechanically inclined and worked on trucks, cars and motorcycles. As an outdoorsman, he enjoyed hunting, fishing and hiking. Mick had a "Heart of Gold" and loved his family and friends.
In addition to his parents, he is survived by brother, Jay Konigus and his wife Allison of Hunlock Creek; sister, Carrie Ann Uram and her husband Brian of Missouri; uncles, Michael and Ed; aunt, Debbie; nephews, Kaleb, Mason and Isley; niece, Anya.
A memorial service will be held Sunday, December 30, 2018 at 2:00 pm from the Curtis L. Swanson Funeral Home, Inc., corner of routes 29 and 118, Pikes Creek, with Rocky Bonomo of the Sweet Valley Church of Christ, officiating.
Visitation will be from 12:00 PM - 2:00 PM on Sunday at the funeral home prior to the service.
In lieu of flowers, memorial donations may be made to the Sweet Valley Church of Christ, 5439 Main Rd, Sweet Valley, PA 18656.
"I know there are soundboards, drum sets and acoustic guitars in rock and roll heaven. R.I.P Mick"