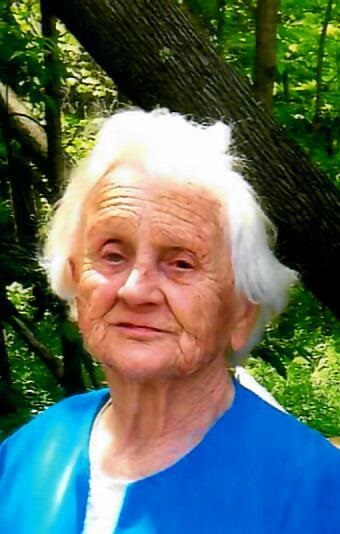 In Memory of
Elsie W. Parrish
1926 - 2017
Obituary of Elsie Parrish
Elsie W. Parrish, age 91 of Noxen, passed away Saturday, July 15, 2017 at the Meadows Nursing Center, Dallas.
Mrs. Parrish was born in Taylor on June 10, 1926 and was the daughter of the late William and Xenia Evans Williams.
She graduated from Taylor High School and attended Keystone Business College, La Plume. Elsie was employed as a waitress at the former Top Hat Restaurant in Kingston, had her own flea market at her home in Noxen and served as a tax collector for Noxen Twp. She was known as a lady with a heart of gold.
In addition to her parents, she was preceded in death by husband, Arthur, twin sons, William and Albert, grandson, Quentin, 2 brothers and 2 sisters.
Elsie is survived by son, Theodore and his wife Joy of Jacksonville, NC; daughters, Doris Magee and her husband Jack of Harveys Lake and Lissa Parrish of Noxen; grandchildren, Rachel, Matthew, William, Katy and Sarah; numerous nieces and nephews.
Funeral services will be held Tuesday, July 18, 2017 at 11:00 am from the Curtis L. Swanson Funeral Home, Inc., corners of routes 29 and 118, Pikes Creek, with Marty Everhart, officiating.
Friends may call 9:00 - 11:00 AM on Tuesday prior to the service.
The family requests that flowers be omitted.