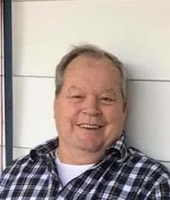 Cecil Lawrence Sutton
Cecil Lawrence Sutton, Jr., age 75 of Sweet Valley, passed away Thursday, March 22, 2018 at the Meadows Nursing Center, Dallas, following declining health issues.
He was born in Wilkes-Barre on January 5, 1943 and was the oldest of 7 boys born to the late Cecil Lawrence, Sr. and Doris Kreiger Sutton.
Cecil resided in Dallas and Sweet Valley for most of his life. He graduated from Westmoreland High School and attended Wilkes College. Everyone who met Cecil loved him for his positive and friendly personality. He always had a smile and a wonderful greeting. He will be missed!
He loved gatherings with family and friends, daily coffee breaks with the boys at McDonald's, riding motorcycles, car races and working on cars and trucks. Cecil enjoyed traveling with his wife to many places by car, plane and motorcycle. He loved that he was able to do the Four Corners on a motorcycle with his brother and several friends from Colorado.
Cecil worked at Sordoni Co., then went to New York and worked for Frink Snow Plow Co. in Clayton, NY and worked for Stewart and Stevenson Co. in Denver, CO. He traveled all over the country to airports and municipalities selling and demonstrating heavy equipment for snow removal. Cecil received many special awards for his service and expertise in serving the Port Authority and many of the large airports across the country.
In addition to his parents, he was preceded in death by brothers, Keith "Bud" and Richard.
Cecil is survived by his wife of 35 years, the former Laura Sperl; stepfather to three children that loved him like their own flesh and blood, Cheryl Roberts and her husband Keith of Shavertown, Bonnie Thomas and her husband David Fitch of Dallas and Richard Thomas and his wife Diana of Shavertown; grandchildren, Richelle Steele and her husband Joe, Amber Wesley, Keith Roberts, Jr., Brandon Roberts, Brittany Thomas and Dylan Thomas; great-grandchildren who were the apple of his eye, Kaileeanna, Abbi, Noah, Trevor and Paislee Steele also surviving are twin brother, Calvin of Dallas; brothers, William of Shavertown, Gerald of Abbyville,SC and Ronald of Dallas; several nieces and nephews.
Friends may call from 3:00 PM – 6:00 PM on Monday, April 2, 2018 from the Curtis L. Swanson Funeral Home, Inc., corners of routes 29 and 118, Pikes Creek, with a private memorial service that will follow, with Pastor Dennis Gray, officiating.
In lieu of flowers, memorial donations may be made to the American Diabetes Association, 63 N Franklin St, Wilkes-Barre, PA 18701 or the American Heart Association, 7272 Greenville Ave., Dallas, TX 75231 or the Meadows Rehab and Nursing Center, 4 E Center Hill Rd, Dallas, PA 18612.