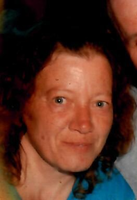 Patricia Ann Harris
Patricia Ann Harris, age 59 of Sweet Valley, passed away Thursday, March 22, 2018.
A memorial service will be held Wednesday, March 28, 2018 at 5:00 PM from the Outlet Community Church, 531 Lehman-Outlet Rd., Dallas, PA 18612, with Pastor Skye Rogers, officiating.
A time of visitation will follow at the church community hall.