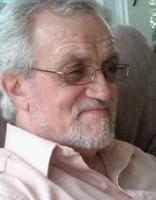 Marvin Wayne Scott
Marvin W. Scott, age 69 of Dallas, went home to be with his Lord on Thursday, March 8, 2018 at the Wilkes-Barre General Hospital.
A memorial service will be held Friday, May 18, 2018 at 7:00 PM from the Grace Community Church, 4122 Memorial Highway, Dallas, PA 18612 with Pastor Roland Preisler, officiating.
Visitation will be 6:00 – 7:00 PM prior to the service at the church.