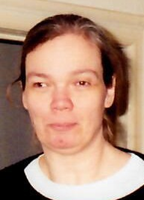 Linda Dagmar Shiffer
Linda D. Shiffer, age 66 of Dallas, was welcomed into the arms of her Lord and Savior Jesus Christ on Friday, March 10, 2018.
She was preceded in death by her husband, Howard E. Shiffer.
Mrs. Shiffer is survived by her 5 children: Howard Shiffer, Jr. and his wife, Janna, Obetz, OH; Rachel Scheuttig and her husband, George, Panama City, FL; Matthew Shiffer and his wife, Stacie, Hanover Township; Jeremy Shiffer and his wife, Vicki, Trenton, GA; and Sarah Mead and her husband, Timothy, Dallas; 7 grandchildren and 3 great-grandchildren.
Funeral services will be held on Thursday at 11 A.M. from the Curtis L. Swanson Funeral Home, Inc., Corner of Rtes. 29 & 118, Pikes Creek, with Dr. Glen Spencer officiating. Interment will be in Mount Greenwood Cemetery, Shavertown. Friends may call at the funeral home Wednesday from 7-9 P.M.
Memorial contributions in Linda's memory can be made to Vernon Baptist Church, PO Box 90, Dallas, PA 18612.