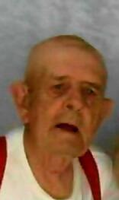 John Robert Shultz
John Robert Shultz, age 83 of Kunkle, passed away Thursday, January 25, 2018 at home.
Mr. Shultz was born in Wilkes-Barre on March 3, 1934 and was the son of the late Lester Raymond and Mildred Kreidler Shultz.
John retired from Proctor and Gamble, Mehoopany, after 35 years of service. He was a member of Kunkle Fire Co. and enjoyed hunting. John was a loving husband, father, grandfather and great-grandfather.
In addition to his parents, he was preceded in death by son, Mark, and several siblings.
He is survived by his wife of 62 years, the former Lillian Wilkes; sons, John, Jr and his wife Patty, Larry and his wife Joan, Ray and his wife Darlene, Kevin, Ty and his wife Sheila; daughter, Cindy and her husband Jesse; 23 grandchildren and 23 great-grandchildren.
A memorial service will be held Tuesday, January 30, 2018 at 1:00 pm from the Curtis L. Swanson Funeral Home, Inc., corner of routes 29 and 118, Pikes Creek, with Pastor William Stritzinger, officiating.
Friends may call 2-4 PM on Tuesday following the service.
In lieu of flowers, memorial donations may be made to the Kunkle Fire Co., 3943, PA-309, Dallas, PA 18612.