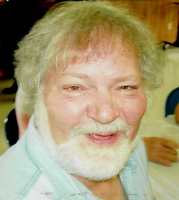 Leonard Engle
Leonard Engle, age 68 of Harveys Lake, passed away Wednesday, September 13, 2017 at the Guardian Health Care and Rehab Center, Nanticoke.
Mr. Engle was born in Wilkes-Barre on July 13, 1949 and was the son of the late Harold and Rosemary Hennebaul Engle.
Leonard graduated from Lake-Lehman High School in 1967. He was the manager of the former Darings Market in Dallas and later retired from RN Fitch's Plumbing and Heating after over 30 years of service as a plumber. Leonard was an avid hunter and was president of the Broken Arrow Hunting Club, Bradford County. He was a Penn State football fan and had season tickets for over 30 years. Leonard was a member of the 109th Army National Guard, where he achieved the rank of Sergeant.
In addition to his parents, he was preceded in death by brother, William.
Leonard is survived by brothers, Donald and Robert Engle, both of Harveys Lake; sister, June Steele and her husband Robert of Sweet Valley; cousin, Barbara Strazdus of Dallas; numerous nieces, nephews and cousins.
A Prayer Service will be held Monday, September 18, 2017 at 7:00 pm from the Curtis L. Swanson Funeral Home, Inc., corner of routes 29 and 118, Pikes Creek, with Eugene Blockus, officiating.
Friends may call 5:00 PM -7:00 PM on Monday prior to the service.
Private interment will be in Memorial Shrine, Franklin Twp.