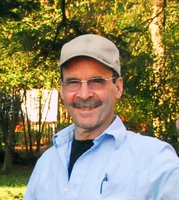 Jay B. Morrison
Jay B. Morrison, age 68 of Pittston, passed away Wednesday, September 13, 2017 at home.
Mr. Morrison was born in Aurora, IL on July 22, 1949 and was the son of Gloria Dygert Morrison of Corpus Christi, TX and the late Thomas R Morrison.
Jay graduated from King High School in Corpus Christi, TX, where he excelled on the swim team. As an avid lover of the water, he enjoyed surfing and fishing. Jay served in the US Army during the Vietnam Era. He retired from Troy Mechanical in Moosic as an HVAC technician. Following retirement, he worked for Home Depot as a Sales Rep.
In addition to his mother, he is survived by son, Joseph Shurmaitis and his fiancé Kelsey Worcester of Milton, MA; daughter, Dana Marcus of Steamboat Springs, CO; step-daughter, Carla Henninger and her husband Brian of Wilkes-Barre; brother, Patrick Morrison of Corpus Christi, TX; granddaughter, Sara; numerous nieces, nephews and cousins.
A celebration of life service will be held Saturday, September 16, 2017 at 6:00 PM from Linda Shurmaitis's house, 135 Second St., Harveys Lake, PA 18618.
Friends may call from 4 PM – 6 PM prior to the service at Linda's house.
In lieu of flowers, the family requests memorial donations be made to Coastal Bend Food Bank of Corpus Christi, TX, which will help the victims of Hurricane Harvey. Please visit www.coastalbendfoodbank.org to make donations in Jay's name.